You Don't Have to Go It Alone
Grow Your Revenue with Marketing that Actually Works – Without Breaking the Bank
End your days of:
Chasing cold leads who don't want to talk to you.
Wasting time on tire-kickers.
Feeling behind and unproductive.
Suspecting that your marketing isn't accomplishing what it should.
Working with bad clients just for the revenue.
Begin your days of:
Working with leads who are happy and eager to talk to you.
Closing more business in less time.
Leading the sales conversation instead of reacting to it.
Finishing early with more accomplished and higher production.
Immediately separating good clients from bad clients.
We finally cracked the code for small business.
Learn more in the video below.
A Proven Framework for Growth
Build your marketing machine.
We'll help you get it done.
This 8-Stage Customer Value Journey is a proven framework that generates leads and converts them to clients. The First-Time Offer (FTO) is your secret weapon. Watch the video to learn more.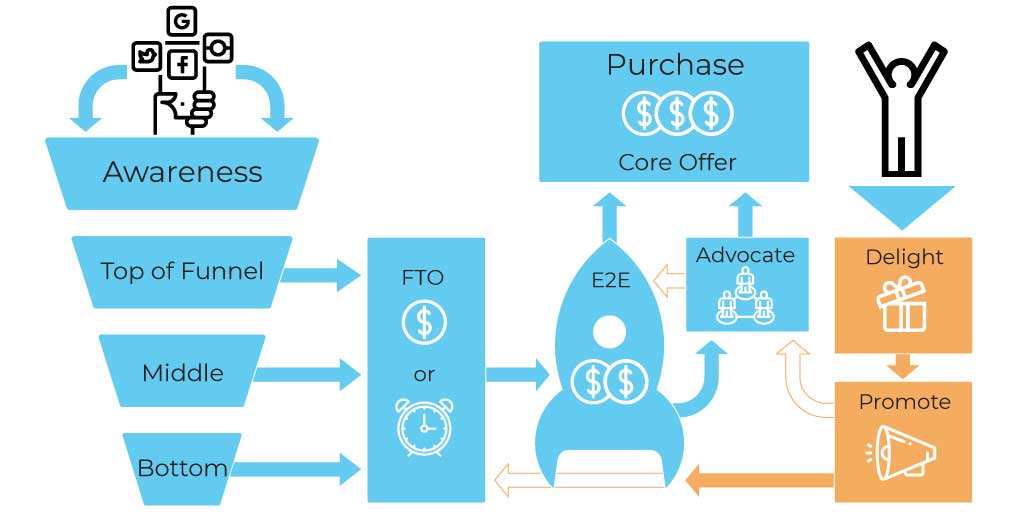 Workshop During Accelerator Days
Start the day with a blank sheet of paper. Finish the day with a major growth milestone completed. We'll work with you to get it done.
Follow-up Coaching Calls
Going it alone is hard. And you will have implementation and strategy questions following the Accelerator Days. So, we'll coach you through these challenges during monthly coaching calls.
There will be Q&A, hot seats, and updates to keep you moving forward.
One-on-one Coaching
Sometimes you need that personal attention. So, depending on the plan you pick, you'll get one-on-one attention to help you through your challenges.